Welcome to Quoddy Head State Park, a hidden gem where the thrill of adventure harmonizes with the tranquility of serenity. In this post, I will share the rich history, unique features, and countless opportunities the park offers for outdoor enthusiasts and travel photographers alike. Are you ready for the adventure? 
Situated in the northeastern corner of the United States, Quoddy Head State Park graces the rugged coast of Maine with its majestic appearance. Its remote location provides a sense of seclusion that adds to its allure. Accessible by car, the park's remoteness rewards visitors with unspoiled landscapes and breathtaking views. When you first enter the park the Quoddy Head Lighthouse greets you with its unique presence and brings a smile to your face as you take in the incredible landscape.
Quoddy Head Lighthouse, also known as West Quoddy Head Light, was established in 1808, making it one of the earliest lighthouses on the Maine coast. It was originally constructed to aid ships navigating the dangerous waters of the Bay of Fundy and the Quoddy Narrows. Today, remnants of this history are still visible, adding a layer of fascination to your visit. The lighthouse is open to tours most days, but on our visit, it was closed for some safety updates. You can wander through the museum, located in the former lightkeeper's house, and get an appreciation of the importance of this wonderful piece of history.
Quoddy Head Lighthouse is situated on the easternmost point of the contiguous United States. This is also the closest point to the African continent! Its remote and picturesque location adds to its allure, offering stunning panoramic views of the surrounding coastline. It was a beautiful ride up Route 1 through so many small Maine towns we lost track. Finding breakfast was a challenge but luckily there was a Dunkin' Donuts along the way to ease the hunger pains so we arrived ready to explore!
Quoddy Head is home to a fascinating array of natural wonders. From the iconic red-and-white striped lighthouse to the dramatic cliffs and coastal vistas, every turn reveals a new marvel. The park is a testament to the power and beauty of nature.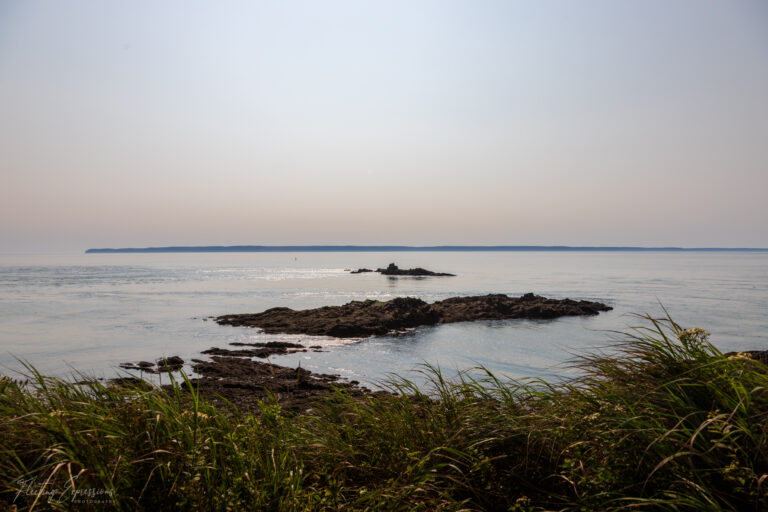 Quoddy Head's coastal views are nothing short of spectacular. We walked down the coastal trail enjoying the spectacular views of the water, and caught glimpses of Canada and the Bay of Funday. Then we made our way to the rocky shores, watched the waves crash in, and enjoyed the endless horizons! It's a place where you can truly disconnect and savor the serene beauty of the sea.
There are plenty of idyllic picnic spots that offer solitude and relaxation. Pack a basket of your favorite treats and enjoy a peaceful meal amidst the natural beauty that surrounds you. We didn't make it early enough but if you are so inclined to come witness the enchantment of sunrise at Quoddy Head you won't be disappointed! The park's strategic location allows for breathtaking views as the sun paints the sky with hues of gold, pink, and orange. I'm betting it is a stunning sight!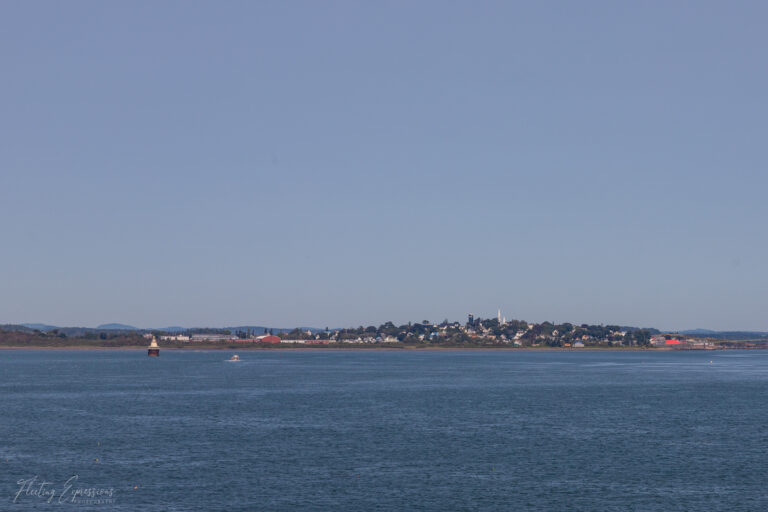 For adventurers seeking to explore on foot, Quoddy Head offers a variety of hiking trails catering to different skill levels. Whether you're a seasoned hiker or a novice, there's a path that leads to breathtaking vistas and hidden treasures. We hiked the Quoddy Coast Guard Trail and enjoyed some spectacular views of the coastline. There are several signs warning of the dangers so if you are afraid of heights heed their warning!
The Quoddy Head Trail is a must for hikers. This challenging route takes you along rugged cliffs, through lush forests, and to the iconic West Quoddy Head Light. It's a journey that rewards with awe-inspiring views of the bay.
The Coastal Trail is a meandering path along the shoreline. As you walk, the sound of waves crashing against the rocks provides a soothing backdrop to your exploration. Keep your eyes peeled for tide pools and seabirds. We wandered down the path and took the stairs to the rocky beach below. The rocks made the trek to the water a bit of an adventure, but it was worth it to enjoy the waves!
The Bog Trail gives you a different perspective, immersing you in a unique ecosystem. Wooden boardwalks lead you through a coastal bog, offering a close-up look at rare and delicate plant life.
Each trail offers different difficulty levels so you can choose one that fits your abilities and enjoy a great time exploring the beautiful trails. It's generally best to go early in the day to beat the crowds and the heat. Don't forget to take water! Whether you're seeking a challenging ascent or a leisurely stroll, Quoddy Head has a trail for you.
Whether you're an avid hiker, nature lover, or photography enthusiast, Quoddy Head has something extraordinary to offer.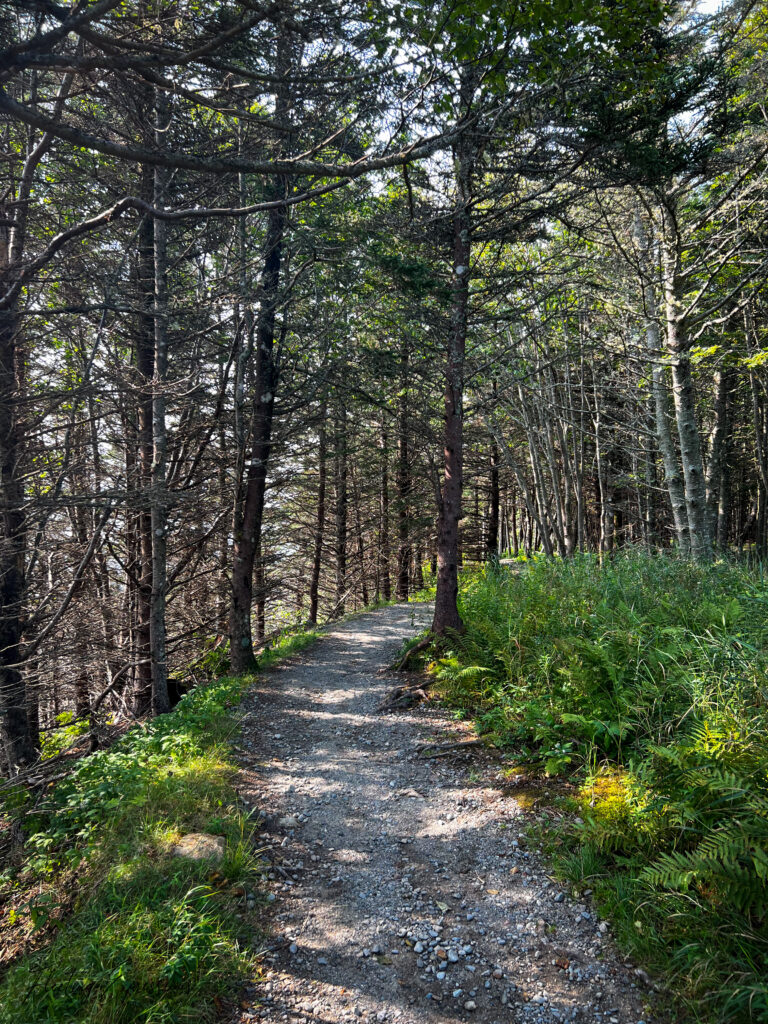 Quoddy Head is a paradise for birdwatchers. Explore specific hotspots within the park where you're likely to spot a variety of bird species. Don't forget your binoculars and bird guide! If birds aren't your thing, The Bay of Fundy, just off the coast of Quoddy Head, is renowned for its whale-watching opportunities. Check the website to learn about the best times to catch a glimpse of these magnificent creatures breaching the surface. From seals sunning on rocky outcrops to elusive deer in the woods, Quoddy Head is home to a diverse range of mammals. Discover the best spots to observe these creatures in their natural habitat.
Responsible wildlife photography is crucial to the survival of these amazing creatures. Guidelines and ethical practices are crucial to ensuring minimal disruption to the park's delicate ecosystems. Remember to follow the Leave No Trace principles to lessen your impact on nature and preserve the area for others to enjoy as well.
We didn't see much wildlife but I was prepared with my long lens (15-600mm) just in case! 
Find serenity in the simplicity of a picnic at Quoddy Head State Park. Discover the most scenic spots to lay out your blanket and savor a meal surrounded by nature's beauty. Picnicking at Quoddy Head isn't just about food; it's about immersing yourself in the serenity of the park. Listen to the whispers of the wind, the calls of distant birds, and the rhythmic sounds of the sea.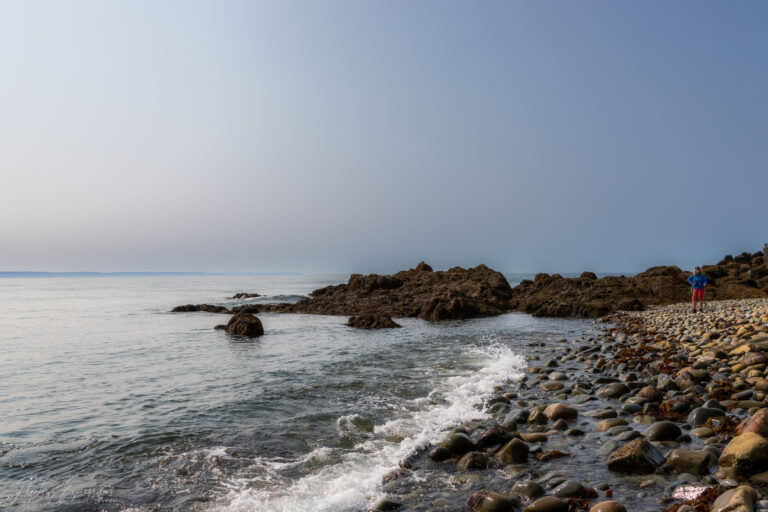 Quoddy Head is a perfect place to capture some amazing travel photography! Selecting the right camera equipment might be important for taking stunning photos but you can still capture some amazing shots with your phone if you make good composition choices and get good lighting. Composition and lighting are the keys to creating captivating photographs. Learn how to frame your shots and make the most of the natural light that bathes Quoddy Head.
Whether you're an avid hiker, nature lover, or photography enthusiast, Quoddy Head has something extraordinary to offer.
Tips for Travel Photographers
Understanding the ideal camera settings for various scenes within Quoddy Head is essential. Following are some recommendations for landscapes, wildlife, and action shots.
Enhance your photography skills with the use of filters and tripods. These tools can make a significant difference in the quality of your images.
Photographing wildlife and capturing action shots can be challenging but incredibly rewarding. We'll share tips and techniques for achieving remarkable results.
As the sun sets and the park transforms, learn how to master low-light photography techniques. The park's unique lighting conditions offer a canvas for creativity.
Preserving Nature's Beauty
It is important to adhere to Leave No Trace principles while exploring Quoddy Head. Respect for the environment is paramount. Here are some responsible practices. Photography and nature conservation go hand in hand. Discover eco-friendly photography practices that ensure your artistry doesn't harm the very landscapes you seek to capture. Learn how you can contribute to the preservation of Quoddy Head State Park and support the ongoing conservation efforts that safeguard this natural treasure.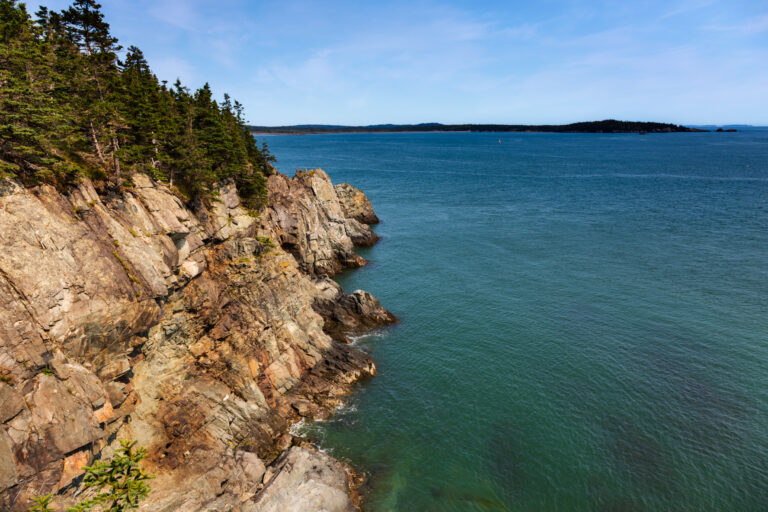 What to Expect During Your Visit
Prepare for your visit by understanding what to expect. From the weather's unpredictability to the park's serene solitude, here are some tips to ensure you are well-prepared for your adventure. Discover the optimal seasons and times to visit Quoddy Head State Park. It's worth noting that the park has seasonal variations in terms of accessibility and weather, so it's a good idea to check for any updates or closures before planning your visit.
The choice of the best season ultimately depends on your interests and tolerance for different weather conditions. Many visitors find the fall and summer months to strike a good balance between pleasant weather and fewer crowds, making them popular times to explore Quoddy Head State Park.
Permits and fees: The day-use fee was $4.00 per adult for a non-resident on the day we visited but you should always check before you go to get the most current cost. Season passes and special use permits for events or commercial activities are also available.
The coastal climate can be unpredictable. Learn how to prepare for varying weather conditions, from chilly coastal fog to sunny days that illuminate the landscape.
Summing Up the Adventure and Serenity
In conclusion, I invite you to reflect on the unique blend of adventure and serenity that awaits you at Quoddy Head State Park. My hope is that this guide has ignited your curiosity and passion for exploring the park. As you plan your journey and embark on your adventure, remember that Quoddy Head is a place where nature reveals its secrets to those willing to explore.
Subscribe below to be the first to receive updates on our travel adventures and see the beauty of nature through my lens!