Traveling in an RV can be an exciting way to explore the world around you, with the freedom and flexibility to go wherever you want and whenever you want. However, it can also be quite expensive if you're not careful. Fortunately, there are a number of ways to save money while traveling in an RV. Here are some tips and tricks to help you travel on a budget.
Plan Ahead
One of the biggest expenses when traveling in an RV is fuel. It's important to plan your route in advance to minimize the amount of driving you'll need to do. Look for routes that are more direct and have fewer hills and winding roads. Use a GPS or mapping app to find the most efficient route to your destination. Also, look for campgrounds and RV parks along the way, and make reservations in advance to ensure availability and to get the best possible rates.
Consider Camping on Public Lands
Public lands, such as national forests and Bureau of Land Management (BLM) lands, often offer free or low-cost camping options. These lands are often located in beautiful natural areas, providing an excellent opportunity to connect with nature while also saving money on camping fees. Remember to take care of the land and leave it better than when you arrive so all travelers can continue to enjoy our beautiful country.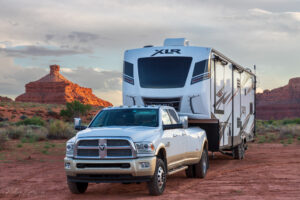 Use free overnight parking options
One of the biggest expenses when traveling in an RV is the cost of overnight parking. However, there are many free options available if you know where to look. Walmart and other big-box stores often allow overnight parking in their parking lots. It is always recommended to go inside and check with the manager. Some rest areas and truck stops also allow RVs to park overnight but these areas should be left to the truckers unless it is a last resort. Use apps like iOverlander, Allstays, and RVParky to find free and low-cost parking options.
Cook Your Own Meals
Eating out can quickly become expensive, especially when traveling in an RV. Cooking your own meals can save you a significant amount of money. Stock up on groceries at a local supermarket or farmers market and plan your meals in advance. You can also save money by packing your own snacks and drinks for the road. I love to use my Ninja Foodi to cook meals that will last several days. This saves both time and energy.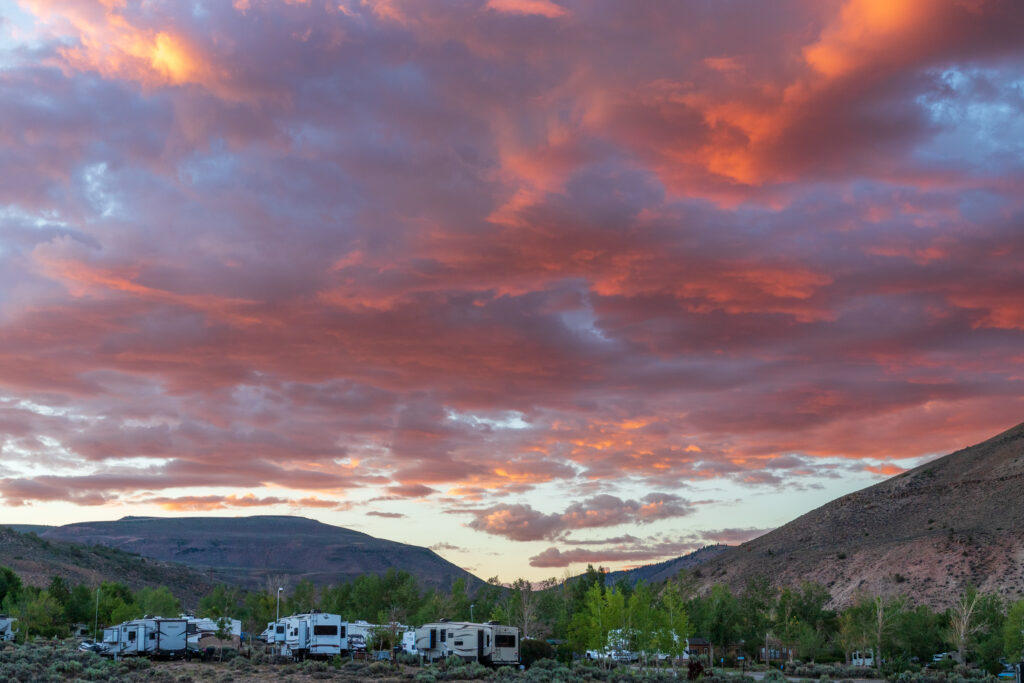 Use Discount Programs and Memberships
There are a number of discount programs available to RV travelers, such as Good Sam and Passport America. These programs offer discounts on camping fees, RV supplies, and other travel-related expenses. Look for programs that best fit your needs and budget. Thousand Trails offers a variety of camping passes that provide a cost-effective way to experience more time outdoors in prime vacation destinations. If you're a military member or veteran, you may be eligible for discounts at certain RV parks and campgrounds. Look for these programs and memberships before you hit the road to save money.
Use Free Wi-Fi
Many RV parks and campgrounds offer free Wi-Fi, which can save you money on data charges for your phone or mobile device. You can also look for free Wi-Fi hotspots in the area you're traveling to, such as coffee shops or libraries. It is worth noting that if you work remotely and need a reliable Wi-Fi connection your best option may be a cellular hotspot. We are currently using StarLink and while it is dependable, it is definitely not the cheapest option.
Use solar power to save on energy costs
Using solar power to generate electricity for your RV can save you a lot of money on energy costs. Solar panels can be installed on the roof of your RV, and they can provide power to run your appliances, lights, and electronics. With solar power, you won't have to rely on expensive generators or hookups at RV parks. Plus, you'll be able to camp in more remote locations without worrying about access to electricity.
Take Advantage of Free Activities
There are plenty of free activities to enjoy while traveling in an RV. Take a hike in a national park, go fishing in a nearby lake, or explore a local museum. I love to use my All Trails app to find hikes near where we are camping. Meeting people on the trails is a great way to find out about other trails or things to do in the area.
You can also find free events and festivals in many communities. Check online (FaceBook Events is a great source!) or bulletin boards in campgrounds or any local business. I also do a Google search for nearby botanical gardens and "things to do" near me for photo opportunities and outdoor adventures.
Fun tip: Use the Roadside America app to find fun and quirky attractions near you. We've seen the world's largest ball of twine (Kansas), the world's 3rd largest garden gnome (New York), and so many Paul Bunyans we've lost track.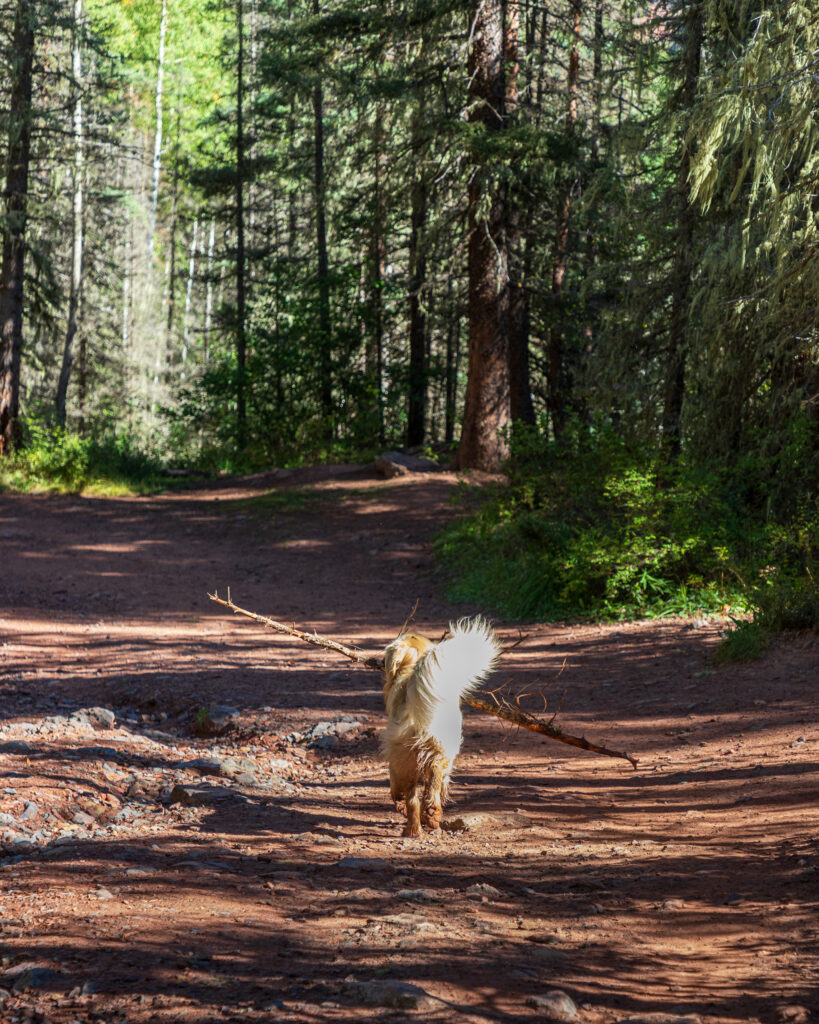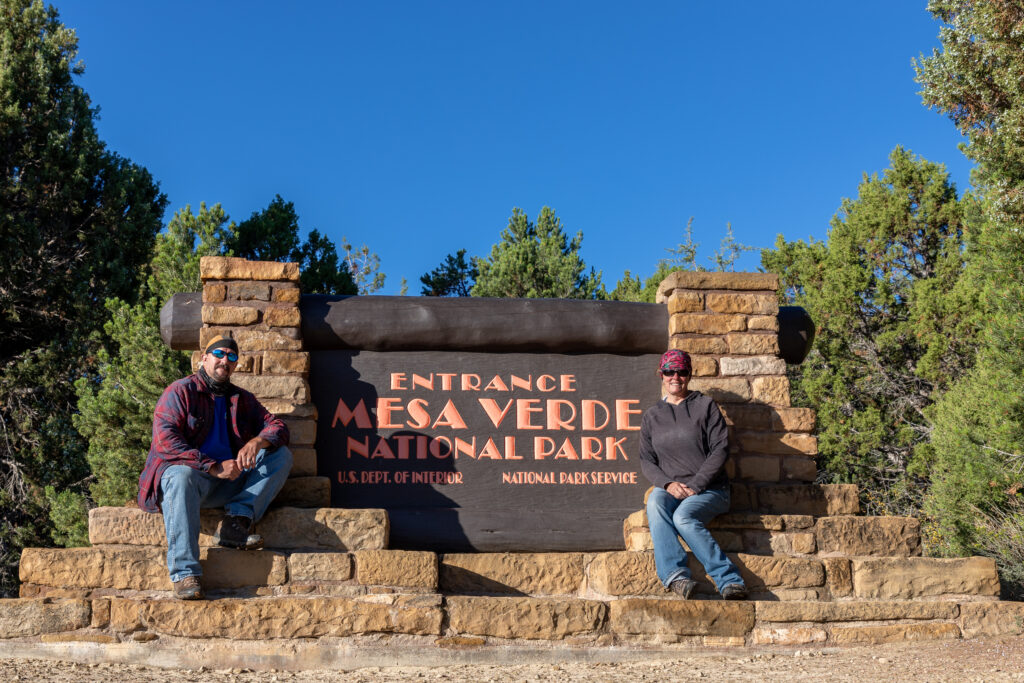 Purchase a National Parks Pass
If you plan on visiting multiple national parks during your travels, consider purchasing a National Parks Pass. The pass provides access to more than 2,000 federal recreation sites, including national parks, forests, and wildlife refuges. It can save you a lot of money on entrance fees and other park-related expenses. The pass is $80 per year and can save you lots of money! Our first year we visited 27 National Parks with an average cost of $25!
Travel in the off-season
Traveling in the off-season can save you a lot of money on camping fees, attraction tickets, and other expenses. Many RV parks and campgrounds offer discounts during the off-season to attract more visitors. Additionally, popular tourist destinations are often less crowded in the off-season, which means you'll have more space to explore and enjoy the scenery.
Rent out your RV when you're not using it
If you're not using your RV all year round, consider renting it out to other travelers. RV rental websites like RVshare and Outdoorsy make it easy to rent out your RV and earn some extra income. Since we travel full time in our RV this isn't something we've ever tried but I would love to hear your experience if you've done it!
Maintain Your RV
This may be one of the most important ways to save money. Breakdowns on the side of the road can be pretty costly and don't even get me started on blowouts. (We had 6 in our first year of travel!) Proper maintenance can help you avoid costly repairs and breakdowns. Make sure to perform regular maintenance on your RV, including checking the tires, brakes, and engine. Keeping fuses on hand will save you time and frustration because those things blow at the most inconvenient times!